You turn and look back – Bam! Hollywood gives you some headline or the other. Though this one isn't as devastating as losing George Michael, some good news seems to have come out of Christmas – if Instagram is anything to go by, then Drake and Jennifer Lopez just confirmed their relationship!
So, in 2016 we saw Drake and Rihanna first getting it on with the latter's hit single Work and they were all over each other at concerts and awards shows. It looked like their seven year on-again, off-again relationship had reached a plateau and to the delight of fans, they were settling down.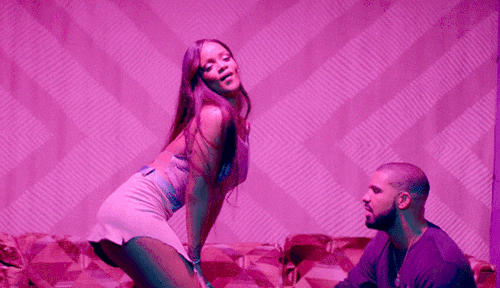 In fact, Rihanna and Drake both got eerily similar tattoos of a camouflage shark.
Then cryptic Instagram posts started popping up from each of them that had fans thinking they weren't going to make it to the end of the year.
Around the same time, JLo was feeling the four-year-itch (is that a thing?) with her back-up dancer beau, Casper Smart. Though she had forgiven him in the past for cheating on her with a transvestite, she had enough and finally dumped the 20-something year old. The mother of 6-year-old twins, she hit headlines when she smooched her ex-Marc Anthony at the Latin Grammy Awards and caused the separation with his current wife.
These Hollywood kids I tell you!
And though rumors were rife that Drake may be dating Taylor Swift since they were getting together for a collaboration, it looks like Papi is getting a good dose of some Latino JLo to keep him warm this cold season. Who can stop themselves from a side order of some hot mama? I'll take two of those! In any case, who likes being alone over New Year's? And since Hollywood has started this annoying thing of making their break-ups and hook-ups "Instagram official", then we need to take these same-same images that each posted to their official accounts.
And some sharp-eyed peeps out there have also confirmed that since this pairing first became public, Rihanna has stopped following JLo.
That is one pretty looking couple.