If there is one woman of our generation who can entertain a crowd of any and every kind, that has to be Lady Gaga. Mother Monster has been preparing hard for the Super Bowl Halftime Show 2017, since the announcement was made last year. As previous performances would suggest, there are usually a number of stars that take the stage and come together for a grand finale. But Gaga, who has the largest personality of the lot, took the stage all by herself, surrounded by a number of back-up dancers and a show worth posterity.
She kicked off her performance with a mash-up of God Bless America and This Land Is Our Land, leaning towards unity in the country at a time of political unrest, though she didn't end up bashing Trump, which is what a lot of celebrities have been up to these days. This was about Gaga and she absolutely nailed it.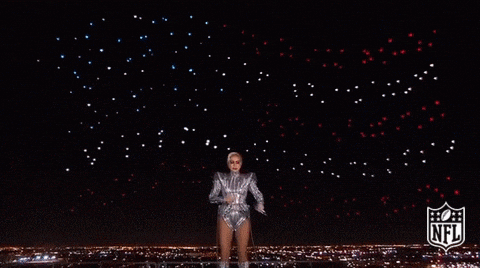 Clad in a sequinned bodysuit, she dangled above the crowd like a trapeze artist, first beginning with Edge Of Glory from her album Born This Way. This was followed by the title track from the same album and her earlier collaboration with Beyoncé, Telephone. She then took us back to the first track that made her an overnight superstar, Just Dance. From a full-on dance, she went straight to the piano and began with her latest album Joanne's hit track, Million Reasons. She then ended the performance with her epic Bad Romance.
The finale was epic in itself with her mic drop moment, followed by her catching a ball midair and then dropping out of sight. Seriously, there is no one, not a single performer past or present who could ever pull off what she managed to. There were a bazillion comments from everyone, celebrities to politicians to regular folk who praised Lady Gaga for doing what she does best – entertain.